About us
Management
Danilo Vanoi
Vice President Central Europe & Scandinavia
Danilo Vanoi is Vice President for Central Europe & Scandinavia since 2011. Before that he has been working on other managerial positions within ICTS Europe.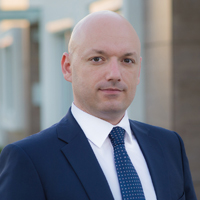 Erik Just
General Manager
Erik Just is the General Manager in ICTS Czech s.r.o. for Czech republic since 2015. He has been working in aviation and enhanced security since 1999.
Erik is a certified international aviation security trainer and is in charge of a TSA training for US carriers in Europe and Middle East.